Dad's Army (2016) On The Pictures Right Now
For those of you who used to enjoy the weekly television series I would like to point out that a film has been made.
Obviously its not the original cast because the series was from the seventies when these sorts of programmes were very funny indeed.
A large proportion of the original cast will have died a long time ago.
Political correctness has kicked in as well since so expect the humour of this recent film to be toned down somewhat
I have not actually seen the film and will not be in a position to go and see it.
That might be a blessing in disguise as the reviewers didn't seem to rate it highly.
Most reviewers are giving it two or three stars out of five which isn't very nice when you consider most of us will have waited in great anticipation.
After all, the characters were all loveable.
The headlines seem to be along these lines "Who do they think they are kidding?"
I will have to wait for its appearance on the television - possibly next year.
I hope that's worth the wait!
The new cast of the Dad's Army film on the flicks right now.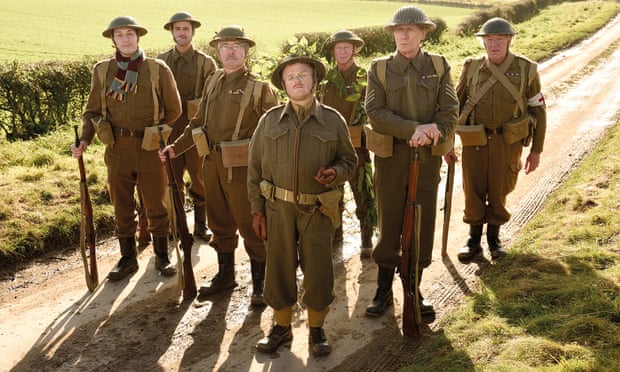 http://www.theguardian.com/film/2016/fe ... ilm-review
Mark Kermode's video review:
https://www.youtube.com/watch?v=E29BJR2rTgY
The Dad's Army film official trailer 2016
https://www.youtube.com/watch?v=dau419AtrAc